Employers
Why Smart Recruiters in Nigeria Use AMCAT to Hire the Right Talent
How Employers Test Candidates With AMCAT
When it comes to recruiting the right talent, Nigeria is faced with an underlining problem and so far, this problem has eaten deep into the recruitment process, burning funds, time and energy without anything to show for it. Getting the right talent for the right role and for the right purpose does not come on a platter of gold. It takes strategy, extra push and most importantly smart work.
Hiring could be tiring! That's why smart recruiters look out for better ways to get the best talent on board and thereafter improve on the business /bottom line. Employers in Nigeria are taking new steps into recruitment by testing candidates before they are shortlisted for interviews. They are not just using any testing platform saddled with numerous limitations unscalability; smart recruiters and employers in Nigeria are now using AMCAT!
AMCAT (Aspiring Minds' Computer Adaptive Test) is a computer adaptive test which measures job applicants on critical areas like communication skills, logical reasoning, quantitative skills and job specific domain skills thus helping recruiters identify the suitability of a candidate. AMCAT possesses state of art assessment tools to evaluate talent across 100s of job roles – accurately, reliably and with exemplary validity!
Did You Know That…
more than 40% of interview time is spent on candidates who may have the resume but not the required skills?
30% of annual salaries are spent on bad hires?
over 30% of skilled candidates get missed in typical recruitment processes?
Hiring is subjective, inconsistent, and predicting future performance almost impossible. And unfortunately, recruiters and HR personnel just can't evaluate every applicant and end up missing the 'right' ones! Moreso, Interviews are time consuming, expensive and awfully hard to schedule.
That's why AMCAT is here, different and tailored to help you hire the right talent
While most aptitude tests only measure a test taker's verbal comprehension and reasoning abilities, the AMCAT additionally evaluates personality traits and domain skills, thus becoming an ideal test to match jobs to candidates.
AMCAT also helps match candidates with suitable jobs based on their performance on the test.
AMCAT's comprehensive feedback report helps you identify strong and weak areas of a candidate so that you can either decide to hire and work to improve the highlighted areas for a candidate or recommend candidates to specific departments where their strengths are better suited.
Why Recruiters/Employers in Nigeria Use AMCAT
Assessments for all levels: 
AMCAT has assessments for all levels; Interns, Midlevel professionals and Executive Recruitment. The AMCAT test banks cover tests for over 1000 professions and sectors.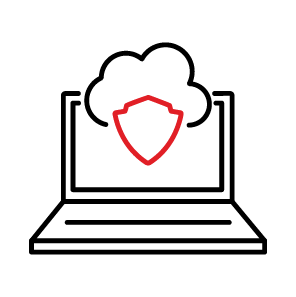 Online Based, yet Secure:
Candidates can take tests from any internet enabled computer. Our unique testing technology includes features such as screen capture disabling, candidate screenshots/video, browser tab disabling amongst others.
Quick Setup. Quick Results:
Need to test tomorrow, we can set up for you and your candidates in few hours. All we need is the job/role description and number of candidates to be tested. No waiting for weeks to get candidate results. We send it to you once the candidates finish the test and you can start analysing and shortlisting immediately.
Scores and Analytics to give you a better picture:
We don't just give you scores. Test results contain analytics that helps you understand/measure the candidate better, strong and weak points and how they compare with other people who have taken same tests globally.
Hire the right people by testing their skills beforehand. AMCAT is Online Based and has remote proctoring with superior Anti-Cheating Technology. It is internationally recognized, globally standardized – over 500,000 job candidates tested globally and used by leading global companies
Final Thoughts
AMCAT is Africa's leading assessment solutions provider. It is an online solution and as such can test your candidates anywhere they are. AMCAT can service clients anywhere across Africa through their partners in numerous African countries.
Jobberman is the Exclusive Partner of AMCAT in Nigeria. They too, use AMCAT for all their recruitment across Africa. CLICK HERE to get in touch or call: +234 813 985 9999 | Email: [email protected]